Product Manager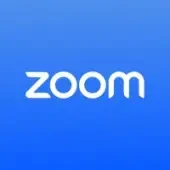 Zoom
Product
Multiple locations
Posted on Friday, September 22, 2023
We are seeking a highly skilled and motivated Product Manager to join our Contact Center team to drive actionable insight for our users. You will play a critical role in shaping the strategic direction and execution of our capabilities within the contact center domain. Beyond data analytics and reporting, you will build features to provide clear, relevant, and specific recommendations to allow customers to understand the implications of the information and determine the appropriate course of action to drive tangible outcomes and improve operational efficiency. You are passionate about data and detail oriented, and understand how to present data in a compelling but intuitive manner.
Responsibilities:
Lead the strategy and execution of delivering data-driven and actionable insights to our customers; develop and maintain a roadmap in your area of responsibility; manage internal and external stakeholder communications and expectations.
Lead end-to-end product development efforts, from discovery to post launch; collaborate with engineering, design and product market to define requirements, deliver features, define success metrics and drive go-to-market.
Collaborate with data scientists to develop algorithms and models that enhance the contact center product's capabilities based on data captured in the contact center system.
Conduct research to identify emerging trends and technologies in the contact center industry, translate data to actionable insight to enhance customer experience and operational efficiency; lead user research, market analysis, and competitive analysis to guide product development.
Requirements:
Bachelor's degree (Computer Science or related field preferred)
5+ Years of experience as a Product Manager
3+ Years of experience building and launching SaaS based applications and services
Experience as a Product Manager with a focus on user experience and user-centric design.
Ability to crystallize vague concepts into concise plans.
Understanding that speed is everything but prioritizing the right thing is equally important
Entrepreneurial mindset with a passion for innovation and staying ahead of industry trends.
Strong communication and interpersonal skills, with the ability to influence stakeholders and build strong relationships.
Preferred Qualifications
Familiarity with CCaaS and/or UCaaS
Has some experience in data analytics and reporting
Basic knowledge of ML technologies, frameworks, and methodologies
We believe that the unique contributions of all Zoomies is the driver of our success. To make sure that our products and culture continue to incorporate everyone's perspectives and experience we never discriminate on the basis of race, religion, national origin, gender identity or expression, sexual orientation, age, or marital, veteran, or disability status. Zoom is proud to be an equal opportunity workplace and is an affirmative action employer. All your information will be kept confidential according to EEO guidelines.
At Zoom, we care about our employees, their families, and their well-being. As part of our award-winning workplace culture and commitment to delivering happiness, our benefits program offers a variety of perks, benefits, and options to help employees maintain their physical, mental, emotional, and financial health; support work-life balance; and contribute to their community in meaningful ways. To view our benefits, click here.
About Us
Zoomies help people stay connected so they can get more done together. We set out to build the best video product for the enterprise, and today help people communicate better with products like Zoom Contact Center, Zoom Phone, Zoom Events, Zoom Apps, Zoom Rooms, and Zoom Webinars.
We're problem-solvers, working at a fast pace to design solutions with our customers and users in mind. Here, you'll work across teams to deliver impactful projects that are changing the way people communicate and enjoy opportunities to advance your career in a diverse, inclusive environment.
Explore Zoom: