Senior Product Manager, One Tanzu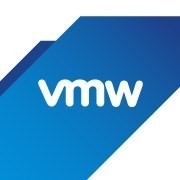 VMware
Product
Bengaluru, Karnataka, India
Posted on Tuesday, September 5, 2023
Job Description
Why will you enjoy this new opportunity?
Do you have a passion for making IT infrastructure truly useful to developers and application teams?
Do you love working with customers from a wide range of sophistication to deeply understand the pain points they have with running their applications?
Do you enjoy thinking about problems from multiple perspectives and figuring out how to balance the needs of multiple stakeholders?
Do you want to collaborate on a project that builds the foundation of the key business for the future of a multi-billion dollar company?
Do you love the idea of thinking about how a platform engineer providing Kubernetes wants to configure load balancing services and then considering how that will have to integrate with their team's security policies and and then what that's actually going to mean for the applications that are getting deployed on the platform?
Put another way – do you love thinking about the wide breadth of technologies that come together in and around Kubernetes and how to make them truly easy to consume?
Modern, cloud native applications represent the emerging trend of building software as a distributed system. Containers have emerged as a common method to package these applications. Application development teams need new platforms to effectively build, run, and manage these new applications at scale across a variety of private and public cloud infrastructures. VMware Tanzu helps users to build, run, manage, and secure modern applications on Kubernetes.
As a Senior Product Manager, One Tanzu, you will be a key member of the team unifying a number of powerful individual products into a consistent, transformative solution for application teams to operate with flexibility and efficiency in a cloud-native world. You'll work closely with customers and internal partners to define and reshape product strategy. You'll uncover requirements from internal stakeholders and the wider Kubernetes user community to drive collaborative development within the upstream community. You'll collaborate with engineering, technical program management, and marketing to provide leadership on all phases of the product process.
What are the performance outcomes over the first 6-12 months you will work toward completing?
From day one, you'll be contributing towards this goal by understanding the Tanzu strategy and the evolving modern application landscape and working to ensure alignment. Most new hires take time during the first few months to ramp up and learn about the technology, product, and process. People are most successful when they bring a growth mindset and embrace the discomfort that comes from learning new things.
Success in the first three months means you've articulated a set of hypotheses about your key focus areas — which are the critical modern apps technologies for us to invest in, which Kubernetes distributions must we prioritize, and howcan we operate efficiently in an ever-more-complex environment. You will also have established a strong collaborative relationship with engineering and technical program management — with an appropriate level of push-pull that's part of any healthy product team.

Success in the first six months means having a prioritized backlog of validated hypotheses that are being executed upon by engineering around those key technologies. You'll also have made recommendations about where we can simplify and stop doing some of what's currently being executed!

Success in the first year means having established yourself as a valued and respected participant in the Tanzu team through collaboration and community-building, while at the same time staying laser-focused on making life simpler for customers. You'll have worked with engineering to have a set of functional plans that continuously reduce friction in the adoption of Tanzu software.
Of course, even as you're learning, you'll contribute alongside your peers, bringing your unique experiences from your soft skills, to product management best practices, to technical tradeoffs and how those impact our customers. You'll also mentor your peers, using both past and new experiences to help those around you learn and grow.
What type of work will you be doing? What assignments will you be performing; what skills will you be using?
You'll be comfortable defining and prioritizing product features in a complex technical context

You will research, synthesize and document customer use cases around Kubernetes and modern application technologies.

You will create a set of hypotheses to address customer needs.

You will work with the design team, engineering, and the community to create, review, and champion workflows and other improvements.

You will participate in customer engagements to validate the hypotheses, receive feedback, and build a backlog of validated feature ideas.

You will monitor and track customer requests and incorporate the findings into actionable requirements.

You will track the customer usage of the capabilities and use that to prioritize the next set of features.

You will lead your domain of the product through various stages from inception to launch. You will work closely with engineering, design, and information experience teams, define product requirements, and drive end-to-end execution.

You will collaborate with customer field teams and go-to-market teams to provide product enablement.

You will create solutions that scale to meet the needs of the world's biggest enterprises.
What is the leadership like for this role? What is the structure and culture of the team?
Inclusion, autonomy, sustainability, and employee growth guide our team.
We firmly believe in the concept of servant leadership; our job as leaders is to enable others to make informed decisions and do their best work.

Leadership is committed to strong feedback practices, with a focus on receiving and giving constructive criticism kindly, and embraces a growth mindset.

We value diversity and strive for an inclusive team. Our leadership growth processes emphasize giving opportunities to people from a variety of backgrounds. We also strive to create an inclusive environment through the language we use. We recognize that the work here is never done.
What are the benefits and perks of being at VMware?
You and your loved ones will be supported with a competitive and comprehensive benefits package. Below are some highlights, or you can view the complete benefits package by visiting https://benefits.vmware.com/document-library/new-hire-benefits/.
Medical Coverage, Retirement, and Parental Leave Plans for All Family Types

Generous Time Off Programs

40 hours of paid time to volunteer in your community

Rethink's Neurodiversity program to support parents raising children with learning or behavior challenges, or developmental disabilities

Financial contributions to your ongoing development (conference participation, trainings, course work, etc.)

Zoom fitness classes and fitness reimbursement
#TeamTanzu
VMware is a global leader in cloud infrastructure and business mobility. Built on VMware's industry-leading virtualization technology, our solutions deliver a brave new model of IT that is fluid, instant and more secure. Customers can innovate faster by rapidly developing, automatically delivering and more safely consuming any application. With Fiscal 2021 revenues of almost $12 billion, VMware has more than 500,000 customers and 75,000 partners.
At its best, VMware is a place where we are valued for the complete people we are, where extraordinary progress is achieved for ourselves, our teams, our company, our customers, and our communities – and where even more progress is desired and expected. VMware is a powerful platform for all of who we are – individual, colleague, pioneer, citizen – a place where empowerment, accountability, and responsibility become the traits of ownership, and where each of us can own our future and achieve success through our own actions, on our terms. With 35,000+ employees we are a passionate, innovative and driven group inspired to make a difference in the industry and our communities.
VMware is an Equal Opportunity Employer and Prohibits Discrimination and Harassment of Any Kind: VMware is committed to the principle of equal employment opportunity for all employees and to providing employees with a work environment free of discrimination and harassment. All employment decisions at VMware are based on business needs, job requirements and individual qualifications, without regard to race, color, religion or belief, national, social or ethnic origin, sex (including pregnancy), age, physical, mental or sensory disability, HIV Status, sexual orientation, gender identity and/or expression, marital, civil union or domestic partnership status, past or present military service, family medical history or genetic information, family or parental status, or any other status protected by the laws or regulations in the locations where we operate. VMware will not tolerate discrimination or harassment based on any of these characteristics. VMware encourages applicants of all ages. VMware will provide reasonable accommodation to employees who have protected disabilities consistent with local law. ​