Product Line Manager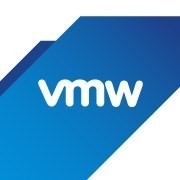 VMware
Product
Palo Alto, CA, USA · Boston, MA, USA · Bellevue, WA, USA
Posted on Thursday, August 31, 2023
Job Description
Why will you enjoy this new opportunity?
Come join a talented, diverse, and action-oriented team of Product Managers driving the one of the fastest growing products in VMware and building solutions for one of the most pressing technology problems of today – recovery of critical data and applications after natural disasters, ransomware attacks, and other unforeseen events. This position provides a unique opportunity to contribute to a product in its hyper-growth stage within a company that is already at the center of an increasingly multi-cloud industry and whose software is utilized by every Fortune 500 company.
Grow your career by putting to use your skills across all facets of Product Management – product sense, analytical skills, creative problem-solving, influential communication, and cross-functional collaboration. Drive the roadmap for VMware's disaster recovery products and cloud services deployed by customers in their on-premises data centers and in partner public clouds including AWS, Azure, Google Cloud, Oracle Cloud, and Alibaba Cloud.
And get all this done within a team that has a culture of open communication, empowerment, innovation, teamwork, and customer success. We care deeply about the products we are creating, how we create them, and the impact they have on customers' business objectives.
Success in the Role: What are the performance outcomes over the first 6-12 months you will work toward completing?
Thrive and excel in the early phases of product definition demonstrating true passion for solving customer problems.
Successfully conduct market research and rigorous data-driven analyses to define the strategy for your areas of responsibility and obtain buy-in for that strategy from internal stakeholders and executive leadership.
Connect with customers, partners, sales teams, and support staff to discover and prioritize new customer needs and validate or modify the existing product roadmap.
Produce a clear MVP definition and roadmap for new products and capabilities.
Work cross-functionally with user experience, engineering, marketing, sales, and customer success to execute on product roadmap creating and launching innovative products and services.
Partner with users, customers, and account teams to facilitate successful customer proof of concept deployments.
Drive increased mind-share for your products by evangelizing them to customers, partners, and sales teams while gathering feedback to better align the product roadmap with business objectives.
The Work: What type of work will you be doing? What assignments, requirements, or skills will you be performing on a regular basis?
Apply product sense to perform customer/market needs discovery and white-space identification.
Obsess about customers and their needs.
Break down complex problems into component parts and collaboratively come up with innovative solutions for these while demonstrating attention to detail and a solid understanding of big-picture considerations.
Build a business case supported by rigorous analyses of qualitative and quantitative data points and sound business rationale for investment in new product areas by identifying highest ROI opportunities.
Perform data analysis using data from market research, product telemetry, sales data, and other sources to derive actionable insights that can influence product roadmap, go-to-market strategy, service operations, or pricing structure.
Work with senior-level engineers, solution architects, and product designers to frame an end-to-end user experience that delights customers while also allowing for iterative development over multiple releases.
Collaborate with and mentor other product managers demonstrating strong leadership and communication skills.
Frequently used tools and skills: Product roadmap prioritization, product concept and requirements definition,

executive-facing

business presentation design and delivery, SQL, Mode Analytics, Tableau, public cloud architecture and pricing, go-to-market strategy, messaging, pricing, financial projections, enterprise software development life cycle and best practices.
What is the leadership like for this role? What is the structure and culture of the team like?
This role will be reporting to the Director of Product Management for the Data Protection team. The core team is composed of a handful of seasoned Product Managers with varied professional backgrounds and experiences. We work in partnership with a globally distributed team of hundreds of engineers, and several other cross-functional teams. The team culture is one based on collaboration, humility, building trust, and on-going development through coaching. We live and breathe VMware's EPIC2 values.

Where is this role located?
Flexible: The role is considered flexible and will be a mix of working from a local VMware office and remote depending on your preferences and the arrangements determined with your future manager. You will be expected to live within a reasonable commute of the office.

What are the benefits and perks of working at VMware?
You and your loved ones will be supported with a competitive and comprehensive benefits package. Below are some highlights, or you can view the complete benefits package by visiting www.benefits.vmware.com.
Medical Coverage, Retirement, and Parental Leave Plans for All Family Types
Generous Time Off Programs
40 hours of paid time to volunteer in your community
Rethink's Neurodiversity program to support parents raising children with learning or behavior challenges, or developmental disabilities
Financial contributions to your ongoing development (conference participation, trainings, course work, etc.)
Wellness reimbursement and online fitness and wellbeing classes
For US based candidates, the annual pay range (OTE for commissioned roles; Salary for other roles) for this position is: $130,000 - $313,000. The actual offer will be based on the role, location, and individual candidate experience. Bonus, commission, and/or equity may be eligible for this position. VMware offers comprehensive benefits including, but not limited to: medical, dental, and vision plans, company paid holidays, paid sick leave, and vacation time. Additional benefits for this position can be found at
https://benefits.vmware.com/.
Your talent advisor can share more about the specific salary range for your preferred location during the hiring process.This job may require the candidate to travel and/or work from a facility that requires full vaccination prior to entry.
VMware is an Equal Opportunity Employer and Prohibits Discrimination and Harassment of Any Kind: VMware is committed to the principle of equal employment opportunity for all employees and to providing employees with a work environment free of discrimination and harassment. All employment decisions at VMware are based on business needs, job requirements and individual qualifications, without regard to race, color, religion or belief, national, social or ethnic origin, sex (including pregnancy), age, physical, mental or sensory disability, HIV Status, sexual orientation, gender identity and/or expression, marital, civil union or domestic partnership status, past or present military service, family medical history or genetic information, family or parental status, or any other status protected by the laws or regulations in the locations where we operate. VMware will not tolerate discrimination or harassment based on any of these characteristics. VMware encourages applicants of all ages. VMware will provide reasonable accommodation to employees who have protected disabilities consistent with local law. ​