Product Manager, Partner Integration Enablement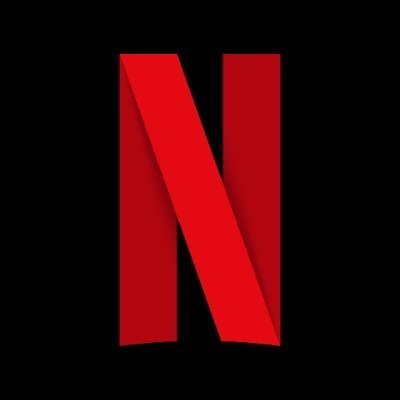 Netflix
Product
Los Gatos, CA, USA
Posted on Wednesday, May 17, 2023
At Netflix, scaling to connect 230+ million people in 190 countries with TV series, movies, and games requires not only great content, but also strategic partnerships and product integrations that make it easy to discover and enjoy Netflix. On our Partner Product team, we work with many stakeholders to tackle opportunities and problems encountered in entertaining the world. We're looking for skilled product leaders who can both effectively evolve Netflix experiences and help technically shape the future of entertainment through partners, globally.
As a product manager for Partner Integration Enablement, you will work closely with cross-functional stakeholders to influence how we integrate various Partner products (such as Partner Payment capabilities or experiences in our Partners UIs) with platform partners (such as Google, Amazon, and Roku), as well other global and regional consumer electronics (Sony, Samsung, TCL) and operator (Comcast, Telefonica, Sky, Orange) partners.
Applying both qualitative feedback and quantitative metrics to guide decisions and measure success, you will be responsible for driving requirements for effective end-to-end product integration workflows, and delivering them alongside our engineering/other relevant teams to internal stakeholders and partners. You'll drive a product roadmap that aids in API development, partner configurations of products, platform evolutions, stakeholder tools, and integration testing amongst many types of enhancements. Success in this role will rely heavily on strategic thinking, technical prowess, and the ability to influence a broad set of stakeholders. Developing efficiently paved roads for partner implementation, creating authoritative data systems, and effectively scaling your colleague's operational output are key objectives. We are looking for someone who has scaled API or partner/client-oriented products in a highly cross-functional environment.
This is a dynamic role with a tremendous impact on how current and future members around the world will discover, watch, and pay for Netflix content. Be sure to review our culture page (
here
) and long-term view to learn more about the unique Netflix culture and the opportunity to be part of our team.
What you will do:
Serve as an end-to-end owner of standardizing partner integration onboarding, configuration, testing, launch, documentation, learning/training, and post-launch data management
Make decisions that are partner empathetic - consider adjacent but relevant product concerns such as security, privacy, and/or fraud - and manage organizational costs
Collaborate in the development of requirements for partner-facing APIs - enabling new partner and member experiences for delivery and scaling of products that enhance Netflix membership
Define partner metadata strategies aligned with Netflix strategic principles to ensure continuity across data structures - enabling both internal and partner-relevant workflows relevant to partner devices, payments, user interfaces and more
Drive requirements for the creation of partner and internal tooling and systems for execution (e.g., test tools, dashboards, developer portal capabilities)
Measure effectiveness, and provide data-driven technical product and partner policy choices.
Lead a team of stunning colleagues across design, engineering, consumer insights, and data science to deliver outstanding products to our customers.
Qualifications:
5+ years of experience as a Product Manager
Successful work with Partnerships, API Integration, Distributed Systems and/or similar fields
Product management experience with a proven record of prioritizing and successfully launching impactful products or platforms.
Proven track record of managing and evolving a product portfolio and/or driving product vision and strategy
Strategic thinker with a healthy blend of deep technical knowledge with a customer-focused mindset and empathy
Ability to inspire, motivate and lead a cross-functional team - your ability to build strong relationships and influence several role types and functions is critical to success.
Comfortable applying a combination of qualitative and quantitative methods to define success
Insatiable curiosity to learn new domains, keep up with industry innovation, and constantly ask 'why'
Excellent written and verbal communication skills; timely communication with clear expectations
At Netflix, we carefully consider a wide range of compensation factors to determine your personal top of market. We rely on market indicators to determine compensation and consider your specific job, skills, and experience to get it right. These considerations can cause your compensation to vary and will also be dependent on your location.
The overall market range for roles in this area of Netflix is typically $80,000 - $550,000.
This market range is based on total compensation (vs. only base salary), which is in line with our compensation philosophy. Netflix is a unique culture and environment. Learn more
here
.