Product Manager, Content and Business Products (Asset Management)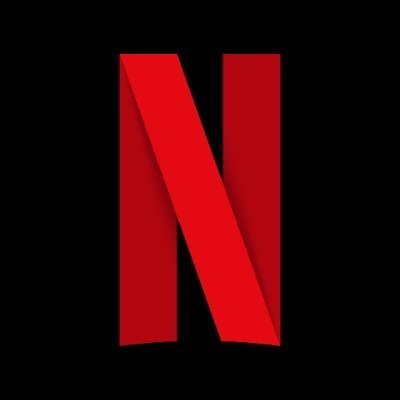 Netflix
Product
Los Angeles, CA, USA
Posted on Tuesday, April 25, 2023
There's no better time to become a part of Netflix. We are revolutionizing the way content is created and delivered to over 200 million users all across the globe. As Netflix continues its shift toward producing original content, we are exploring ways to make content production more efficient. We want to empower the studio and production landscape by creating streamlined, cutting-edge software technologies.
The Content and Business Product team builds a suite of tools to scale the operations behind taking a Netflix show from concept to streaming. We are looking for a product manager to lead the development of core services leveraged by the Content and Business Product suite of tools including asset management, storage lifecycle management, task and workflow management, and access logging.
This role has the option to be based out of our Los Angeles or Los Gatos office. We're also open to someone being remote-based in the US working PST-based hours and with some travel required.
In This Role, You Will:
Develop and execute a long-term roadmap and drive products towards a paved path while optimizing scale, efficiency, and cost.
Work as part of an autonomous team along with experienced engineers to deliver outstanding products to our internal customers.
Author strategy documents (memos) and presentations, and represent your team's work to senior executives and studio business leaders.
Collaborate with the extended Product Management team to deliver common features and connected data across our studio technologies.
Work with business stakeholders to deeply understand and socialize the evolving needs of our studio, and partners.
We Offer:
The opportunity to have an impact. The Netflix product management model is different from most technology companies. Our key product managers - including this position - work with multiple sprint teams. We're looking for product managers who are strategic and also like rolling up their sleeves.
Responsibility. Netflix offers true transparency and autonomy. Our culture is unique and is key to how we innovate.
Learning. You will be creating customer experiences and business models that have never been done before. You will have the opportunity to work with stunning colleagues who value collaboration and from whom you can learn.
A work environment where you can grow your career. Many of our top execs started out as individual contributors.
What We're Looking For:
5+ years of experience as a product manager (or comparable job experience) working across a mix of consumer, enterprise, and internal services.
A strong, product thinker who is comfortable navigating ambiguity, working in uncharted waters, and persists in unlocking complex business areas.
Technical fluency, including an ability to clearly describe tradeoffs between users, studio leaders, designers, and engineering partners.
Drive the development of taxonomy with engineering (and other key partners) to develop metadata models, tools, and a connected Ontology.
A master of organization and prioritization who has the ability to triage multiple initiatives with a strong ability to focus team efforts on tackling the right problems at the right time.
Excellent written and verbal communication skills, including an affinity for socializing product complexity with ease to a variety of audiences.
You can build consensus and alignment but are not afraid to push ahead when there remain some critics.
Preferred Experience:
Experience with asset management platforms and/or asset lifecycle development for entertainment
Experience working across a broad range of internal stakeholders to understand their organizations' unique needs to be addressed under this shared component strategy
Experience working closely with Data Science, Finance, and Corporate Strategy to define and measure product goals and outcomes
Technical fluency and understanding of storage and delivery options, including cost, performance, and tradeoffs
At Netflix, we carefully consider a wide range of compensation factors to determine your personal top of market. We rely on market indicators to determine compensation and consider your specific job, skills, and experience to get it right. These considerations can cause your compensation to vary and will also be dependent on your location.
The overall market range for roles in this area of Netflix is typically $80,000 - $550,000.
This market range is based on total compensation (vs. only base salary), which is in line with our compensation philosophy. Netflix is a unique culture and environment. Learn more
here