VP, Commerce Finance & Strategy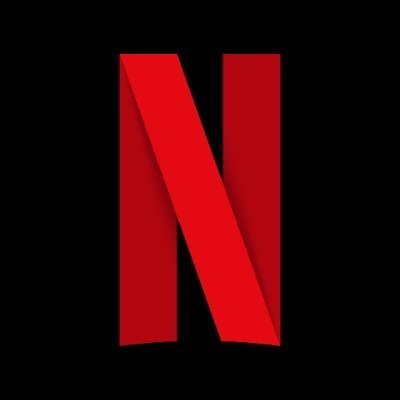 Netflix
Accounting & Finance
Los Angeles, CA, USA
Posted on Thursday, April 6, 2023
Netflix is the world's leading streaming entertainment service with over 231 million paid memberships in over 190 countries enjoying TV series, documentaries, feature films and mobile games across a wide variety of genres and languages. Members can play, pause and resume watching as much as they want, anytime, anywhere, and can change their plans at any time.
We are looking for a seasoned executive to lead our Commerce Finance & Strategy team. This group provides strategic, financial, and analytical support to the different groups across Product, Ad Sales, and Partnerships that directly impact our revenue growth. This person will oversee a global team across five product-related areas that directly impact revenue: (1) Advertising, (2) Partnerships, (3) Pricing & Plans, (4) Payments, and (5) Revenue Forecast & Analytics. This individual is a strategic partner to these Business and Product leaders, helping to formulate the strategic plan that will help the Company maximize revenue in the short and long term.
This person will have a high degree of visibility with senior management and is a critical hire for the organization. This role will be based in either Los Gatos or Los Angeles, CA, and will report to the VP of Finance & Strategy for Studio, Commerce, Product & Games
Key Responsibilities:
Lead, guide, and inspire the teams partnering closely with Product/Business Owners in the five areas outlined above
Develop an understanding of the variables that drive Revenue growth and the levers that we have to influence that growth. Bring timely and useful insights, perspective, and analytical support
Own communication across the Company related to country-by-country and overall Revenue trends and growth
Partner with Product/Business leaders to develop monetization strategies
Work closely with Regional Teams to support the formulation of country-specific growth strategies
Lead cross-functional initiatives to drive Revenue/Growth
Work with limited direction, within a complex and often ambiguous environment, to drive rigorous, fact-based recommendations to executives and functional/regional management
Qualifications:
15+ years of experience in strategic roles in areas related to growth/go-to-market/pricing/revenue in consumer tech.
Experience working with Product Management organizations.
Ideal candidate has experience working in businesses with multiple revenue streams and analyzing trade-offs/opportunities across business lines. Preference for candidates that have worked in subscription and advertising businesses.
Proven track record of leading, inspiring, and building highly effective teams
Ability to identify key questions; define, perform, and coordinate analyses; communicate findings in a clear and concise way; and find creative and innovative solutions.
Candidates must be willing to "roll up their sleeves" and be motivated, proactive, disciplined, flexible, and able to work with effective autonomy.
Has the ability to collaborate effectively and drive initiatives with cross-functional partners.
Strong communication skills, good judgment and excellent stakeholder engagement skills a must.
An MBA and Management Consulting experience is a plus
At Netflix, we carefully consider a wide range of compensation factors to determine your personal top of market. We rely on market indicators to determine compensation and consider your specific job, skills, and experience to get it right. These considerations can cause your compensation to vary and will also be dependent on your location.
The overall market range for roles in this area of Netflix is typically $1,000,000 - $2,000,000 (USD). This market range is based on total compensation (vs. only base salary), which is in line with our compensation philosophy. Netflix is a unique culture and environment. Learn more
here
.