Data Science Manager, Product Insights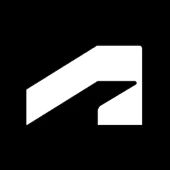 Autodesk
Product, Data Science
Toronto, ON, Canada
Posted on Saturday, November 11, 2023
23WD68247
Position OverviewDo you thrive in a fast-paced, high-energy environment? Are you a creative problem solver who enjoys building solutions and products using cutting-edge technologies? Are you looking to collaborate with motivated individuals from diverse backgrounds? If so, you are in the right place.
As a global leader in 3D design, engineering, and entertainment software, Autodesk helps people imagine, design, and create a better world. Autodesk enables better design through an unparalleled depth of experience and a broad portfolio of software to give customers the power to solve their design, business, and environmental challenges. In addition to designers, architects, engineers, and media and entertainment professionals, Autodesk helps students, educators, and casual creators unlock their creative ideas through user-friendly applications.
The Product Analytics Team is a centralized analytics group working closely with product line development teams across the company to democratize ML/Analytics across all Autodesk products. We are on a mission to build a centralized recommendation platform that powers product insights across all Autodesk products. You will be working on a myriad of problems related to building data products that provide ML/prescriptive insights to Autodesk Users. We are looking for a Data Science Manager with a passion for data and who is eager to help us bring data-driven thinking into day-to-day product insights practices. We are seeking individuals who are attracted by complicated problems, and who can help us solve them.
Have a sneak peek into the innovative projects we are working on:
Responsibilities
We are looking for a Data Science Manager to join our team and help continue to build and grow the team
You will partner with product, marketing, design, and engineering leads on product and business strategies
You and your team will use engineering, analytics, and machine learning to empower data-driven decision-making in the full lifecycle of product development and bring our products to market
Lead a small team of 2 Data Scientists and help them set goals, collaborate, and scale with their cross-functional partners
Provide mentorship to team members through feedback, coaching, and hands-on technical guidance as needed, focusing on their long-term growth
Partner with senior cross-functional leaders including Product, Product Marketing, Engineering, and Design to ensure data-driven decisions across the organization by applying the appropriate data science & analytics approaches where they will have a material impact
Provide data-driven solutions to complex product and growth questions
Serve as a thought partner for product managers, engineering managers, and leadership in influencing the product insights roadmap and strategy by identifying opportunities through deep-dive analyses and/or modeling
Minimum Qualifications
M.S. or Ph.D. in a quantitative field (mathematics, statistics, or similar STEM field)
1+ years of experience in people management with a track record of building teams and growing talent
8+ years of data science and analytics experience or equivalent
Experience building relationships to influence product partners with data
Experience leading cross-functional projects that depend on the contributions of others in multiple disciplines
Familiarity with data warehouse design and best practices
Fluency with data, analytics, and visualization technologies (we use SQL, Looker, and Python) that will allow you to support and mentor the team and their technical growth
Experience applying both statistical and machine-learning techniques to solve practical product problems such as clustering user archetypes, and building recommendation systems.
Good to have LLM knowledge.
Direct experience with SaaS products or basic understanding of Autodesk products like AutoCAD, Fusion
#LIPOST
#Li-Remote
Learn More
About Autodesk
Welcome to Autodesk! Amazing things are created every day with our software – from the greenest buildings and cleanest cars to the smartest factories and biggest hit movies. We help innovators turn their ideas into reality, transforming not only how things are made, but what can be made.
We take great pride in our culture here at Autodesk – our Culture Code is at the core of everything we do. Our values and ways of working help our people thrive and realize their potential, which leads to even better outcomes for our customers.
When you're an Autodesker, you can be your whole, authentic self and do meaningful work that helps build a better future for all. Ready to shape the world and your future? Join us!
Salary transparency
Salary is one part of Autodesk's competitive compensation package. Offers are based on the candidate's experience and geographic location. In addition to base salaries, we also have a significant emphasis on discretionary annual cash bonuses, commissions for sales roles, stock or long-term incentive cash grants, and a comprehensive benefits package.
Diversity & Belonging
We take pride in cultivating a culture of belonging and an equitable workplace where everyone can thrive. Learn more here: https://www.autodesk.com/company/diversity-and-belonging
Are you an existing contractor or consultant with Autodesk?
Please search for open jobs and apply internally (not on this external site).