Intern, Product Manager - Fusion 360 (Summer Term)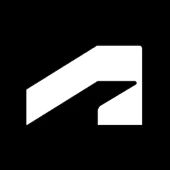 Autodesk
Product
Remote · California, USA
Posted on Friday, November 10, 2023
23WD72470
Position Overview
As a Fusion 360 Product Management intern, you'll help shape and build a new simulation result visualization and collaboration experience. We are focused on helping designers and engineers quickly inspect, compare, and make decisions based on available results. You'll gain exposure to the whole product management lifecycle from investigating usage patterns, engaging with customers to gather feedback, and developing points of view on potential opportunities for future investment.
Responsibilities
Implement several projects that span the scope of the product manager experience, from gathering and analysis of product usage data, project management, user research, and requirements documentation.

Partner with Product Managers to ensure that your work is aligned with and informs their product roadmap

Collaborate with cross-functional partners including Sales, Marketing, and Support on positioning products for customers and understanding / solving customer problems

Collaborate with experience design, engineering and research partners to identify technical solutions

Communicate with the company about the how and why of features
Minimum Qualifications
Must be currently enrolled in a full-time, degree seeking program with a focus in Mechanical Engineering and an interest in Product Management

Knowledge of finite element analysis, computational fluid dynamics, injection molding simulation or generative design solutions

Interest in learning and applying product management best practices to a variety of user and business problems

Experience making decisions based on qualitative and quantitative data

Ability to communicate, collaborate, and work in a distributed team and across partners
Preferred Qualifications
Prior product management experience from internships, hackathons, or other side projects

Experience collaborating with engineers, designers, researchers, and other cross functional partners
About the US Intern Program
The 2024 U.S. program runs for 12 weeks (May 20 – August 9 or June 17 – September 6). All internships are paid. As an intern, you will contribute to meaningful projects, be mentored by industry leaders, and participate in tech talks and other activities designed to support your personal and professional development. Our internships align with Autodesk's Flexible Workplace approach, which is designed to meet the needs of our business while providing flexibility in support of office, remote and hybrid work preferences.
Learn More
About Autodesk
Welcome to Autodesk! Amazing things are created every day with our software – from the greenest buildings and cleanest cars to the smartest factories and biggest hit movies. We help innovators turn their ideas into reality, transforming not only how things are made, but what can be made.
We take great pride in our culture here at Autodesk – our Culture Code is at the core of everything we do. Our values and ways of working help our people thrive and realize their potential, which leads to even better outcomes for our customers.
When you're an Autodesker, you can be your whole, authentic self and do meaningful work that helps build a better future for all. Ready to shape the world and your future? Join us!
Diversity & Belonging
We take pride in cultivating a culture of belonging and an equitable workplace where everyone can thrive. Learn more here: https://www.autodesk.com/company/diversity-and-belonging
Salary is one part of Autodesk's competitive compensation package. For U.S.-based roles, we expect a starting annualized base salary between $41,000 and $81,400. Offers are based on the candidate's experience and geographic location, and may exceed this range.