Product Manager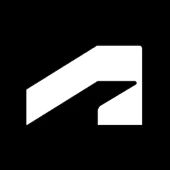 Autodesk
Product
Bengaluru, Karnataka, India
Posted on Wednesday, October 18, 2023
23WD72619
Position Overview
This is a Product Management role reporting to the Sr. Director of Data Product Management in the Enterprise Systems & Experience (ESE) which is Autodesk's Information Technology (IT) organization. Are you looking for a high energy team where you can make a direct contribution to transforming how important and key functions derive insights, access, and use data to drive impactful business outcomes? Are you looking to join a company with a vision to imagine, design, and create a better world?
We are responsible for delivering data products, insights and data capabilities that support key Autodesk functions such as Marketing, Finance, Sales, People & People experiences. We ideate, plan, build and run the foundation for Autodesk. We focus on cloud and integration technologies, methods, and architectures. Autodesk is seeking a Product Manager with experience in enterprise data platforms or enterprise data and insights to join the newly formed Data Products & Insights Product Management Group within ESE. We are accelerating data development and making huge investments in Big Data, Data Products, Data Insights, and Enterprise Data Management. Central to that effort is our Enterprise Data Hub (EDH) which will be a Single Source of Truth (SSoT) across the company. As part of that, we have a need for a seasoned professional with deep proficiency and experience in modern cloud-based and cloud-native data architectures, technologies, and tools.
Responsibilities
Drive the vision and strategy for your assigned product group within EDH in furthering company goals and objectives

Oversee delivery of roadmap commitments in partnership with Eng with Product Management accountable for landing business impact as the "CEO of product capability set"

Define and publish rolling 12-month roadmaps for your product group aligned to our goals, prioritizing the most important problems that will drive the biggest impact for Autodesk

Develop and define comprehensive PRDs & success metrics

Define OKRs including the measurement methodology, baseline, and targets by quarter, supported by a high confidence roadmap to land the committed business impact

Lead through uncertainty with proactive anticipation and mitigation of risks, managing partners, and guiding the team towards vision that you've defined

Ensure understanding and strategic partnership through regular interlocks, 1:1s and stakeholder management best practices
Minimum Qualifications
Experience driving strategy, vision, and implementation of enterprise data platforms or enterprise data and insights partnering with enterprise architects, engineering, and multiple stakeholders (business, legal, compliance)

5+ years of experience in product management

Overall 3+ years of experience managing data platforms or enterprise data & insights roadmaps

Excellent spoken and written communication skills with an ability to state things simply and persuasively for a variety of audiences - internal, external, business, and technical

Exceptional planning, facilitation, dependency management, risk management & analysis skills

BS Degree in Computer Science, IT, Engineering, Mathematics or equivalent
Preferred Qualifications
MS Degree in Computer Science, IT, Engineering, Mathematics or equivalent

Experience working with geographically diverse teams a plus

Some technical fluency; some understanding of architectural concepts, schedule trade-offs, and new opportunities with technical team members

You are a passionate learner and interested in the potential of data and technology

You take risks and can make quick decisions

You can take vague requirements, clarify, and drive them to execution
#LI-DA1
Learn More
About Autodesk
Welcome to Autodesk! Amazing things are created every day with our software – from the greenest buildings and cleanest cars to the smartest factories and biggest hit movies. We help innovators turn their ideas into reality, transforming not only how things are made, but what can be made.
We take great pride in our culture here at Autodesk – our Culture Code is at the core of everything we do. Our values and ways of working help our people thrive and realize their potential, which leads to even better outcomes for our customers.
When you're an Autodesker, you can be your whole, authentic self and do meaningful work that helps build a better future for all. Ready to shape the world and your future? Join us!
Salary transparency
Salary is one part of Autodesk's competitive compensation package. Offers are based on the candidate's experience and geographic location. In addition to base salaries, we also have a significant emphasis on discretionary annual cash bonuses, commissions for sales roles, stock or long-term incentive cash grants, and a comprehensive benefits package.
Diversity & Belonging
We take pride in cultivating a culture of belonging and an equitable workplace where everyone can thrive. Learn more here: https://www.autodesk.com/company/diversity-and-belonging
Are you an existing contractor or consultant with Autodesk?
Please search for open jobs and apply internally (not on this external site).