Product Manager (Agent Experience), India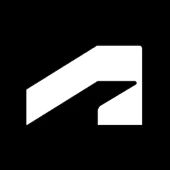 Autodesk
Product
Bengaluru, Karnataka, India
Posted on Wednesday, September 27, 2023
23WD72533
Position Overview
Are you looking for a team within an enterprise, B2B software company where you can promote value for our customer support teams and our customers? Are you looking for a company with a vision to imagine and design a better world?
This is a Product Management role in the Enterprise Systems & Experience (ESE) team, which is Autodesk's Information Technology (IT) organization. We create, plan, build and run the foundation for Autodesk. We are not a traditional IT organization; we build platforms that help our employees promote value for our customers. Also, we are transforming our culture and embracing a product-led mindset while focusing on engineering best practices like CI/CD, disciplined Agile delivery, and design thinking.
As a Product Manager with an understanding of the Customer Support domain, you partner with a Senior Product Manager to help drive the strategic direction, roadmap, development, and success of the products that our Customer Support teams use to operate and build customer value. You will work with teams, including enterprise architecture, engineering, design, and our Customer Support organization to ensure the delivery and ongoing improvement of our solutions. You will understand user needs, help create the product roadmap, author product requirement docs and user stories, and embed directly within a scrum team.
Location of this role is in Bengaluru, India.
Responsibilities
Collaborate with the Senior Product Manager and partners to gather insights and identify user pain points, needs, and opportunities
Use data and research, define and prioritize product features and requirements
Create detailed PRDs, user stories, and acceptance criteria to guide development and ensure understanding of user needs
Collaborate with architecture to provide scalable and stable solutions that align to enterprise architecture principles
Work with engineering teams to lead the implementation and delivery of customer success products and features
Collaborate with design teams to ensure intuitive and user-friendly interfaces that enhance the user experience
Monitor important product metrics and analyze data to measure product performance and identify areas for improvement
Minimum Qualifications
Bachelor's degree in Computer Science, Engineering, Business, or a related field
Experience (2+ years) in Product Management
Experience building products within the Customer Support domain
Ability to gather and interpret data to make informed product decisions
Demonstrated experience building product strategy, roadmap development, and product lifecycle management
Collaborate global, cross-functional teams across many timezones
Present complex concepts
Experience with Agile development methodologies and tools such as JIRA
Familiarity with Salesforce ServiceCloud a must
#LI-DA
Learn More
About Autodesk
Welcome to Autodesk! Amazing things are created every day with our software – from the greenest buildings and cleanest cars to the smartest factories and biggest hit movies. We help innovators turn their ideas into reality, transforming not only how things are made, but what can be made.
We take great pride in our culture here at Autodesk – our Culture Code is at the core of everything we do. Our values and ways of working help our people thrive and realize their potential, which leads to even better outcomes for our customers.
When you're an Autodesker, you can be your whole, authentic self and do meaningful work that helps build a better future for all. Ready to shape the world and your future? Join us!
Salary transparency
Salary is one part of Autodesk's competitive compensation package. Offers are based on the candidate's experience and geographic location. In addition to base salaries, we also have a significant emphasis on discretionary annual cash bonuses, commissions for sales roles, stock or long-term incentive cash grants, and a comprehensive benefits package.
Diversity & Belonging
We take pride in cultivating a culture of belonging and an equitable workplace where everyone can thrive. Learn more here: https://www.autodesk.com/company/diversity-and-belonging
Are you an existing contractor or consultant with Autodesk?
Please search for open jobs and apply internally (not on this external site).