Solutions Product Manager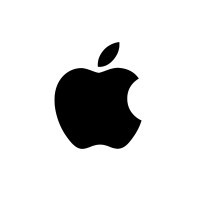 Apple
Product
Cupertino, CA, USA
Posted on Wednesday, November 15, 2023
3+ years of hands-on professional supply chain experience in data-rich analysis and complex models

Knowledge of common supply chain practices (e.g MPS, MRP, Materials Planning, Demand/ Supply Balance) used through complex manufacturing networks

Experience developing or executing industry-common supply chain platforms like SAP, e2open, Kinaxis, o9, etc

In-depth knowledge of commonly used supply chain models and heuristics with experience in solving analytical problems using quantitative solution

Ability to lead impactful programs independently under concurrent deadlines

Experience defining technical requirements and leading software and system implementations across large organizations and multiple regions

Skilled at developing and exercising cross-functional influence; translating between business owners and technical teams

Hands on experience in developing optimization solutions using solvers like Gurobi, CPLEX, Xpress

Knowledge of building models using analysis tools like Python, R or SAS

Experience with relational databases and SQL

Ability to communicate clearly and concisely across multiple audiences and partners, including the ability to explain analytical outcomes and technical roadblocks in business terms.
As a Product Manager, you will evaluate global business requirements and architect solutions to be solved with systems and tools. Do you have a passion for data and innovation? In this role you will identify, propose, and craft technical solutions that are user-friendly, scalable, and address key business issues. You will analyze legacy systems and interfaces and collaborate with software developers and business teams to design new and advanced cross-platform solutions. This will include implementation, improvements, maintenance, and training. Do you love building systems and optimization solutions? If this describes you, then we should meet.
• Requires a minimum of 5+ years of professional experience with a Bachelor's degree; or 3+ years and a Master's degree. • MBA or MS in Supply Chain Management, Analytics, Manufacturing Engineering, Operations Design or similar field preferred.