Product Design Engineer Manager - Mac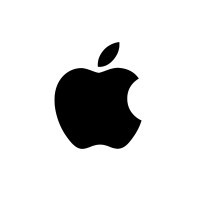 Apple
Product, Design
Austin, TX, USA
Posted on Tuesday, October 17, 2023
Manager or Technical Lead of a mechanical design team with proven track record of shipping high volume consumer electronics products

Ability to manage multidisciplinary cross functional efforts

Strong analytical skills and engineering fundamentals in solid mechanics, material science, heat transfer, mechanism design, and manufacturing

Proven experience in 3D CAD (NX and Teamcenter), 2D drawings, and tolerance analysis

Knowledge of designing for manufacturability, assembly and reliability

Experience engaging with manufacturers and ensuring product quality

Creative and collaborative problem solver with experience in failure analysis and root cause investigation of multi-disciplinary problems

Excellent communication skills: both written and verbal, ability to clearly communicate design ideas and chip in to brainstorms

Receptive to feedback and ability to learn/adapt quickly in a dynamic environment

A strong sense of ownership

Travel up to 20% to California and Asia to support hands on work and factory builds

Note: If you think you have the skills to succeed and are excited about this opportunity, please apply. You don't have to have every listed qualification to be a phenomenal fit.
As a Mac PD manager, you and your team will be given ownership of the mechanical design of a product in the Mac portfolio. Under your guidance, your team will be responsible for the design, manufacturability, assembly process and quality, and reliability of these products. Your responsibilities will include: -Hire, mentor, and manage a team of 2-6 mechanical engineers -Cultivate an inclusive and collaborative environment that encourages your team to strive for excellence and maintain a customer-centric focus -Build design processes, reviews and validation plans to ensure the maturity of system design -Manage regular interaction with peers or senior management representing numerous functional areas within Engineering, Design, and Operations -Scope of role and responsibilities will be adjusted to match your experience level, strengths and goals.
B.S. Mechanical Engineering or equivalent.