Senior Product Manager - Finance and Billing - Ad Platforms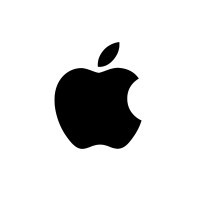 Apple
Accounting & Finance, Product
Austin, TX, USA
Posted on Wednesday, October 11, 2023
7+ years of professional experience with successful demonstration in building revenue and billing systems in a Software as a Service environment

Experience making revenue systems a source of innovation for businesses in a growth phase

Deep experience negotiating functional and technical terms across multiple internal and external collaborators

Strong analytical abilities with the ability to analyze opportunities using quantitative and qualitative techniques

Experience working with distributed / multi geography engineering teams

Excellent executive communication and ability to evangelize concepts and ideas with diverse set of stakeholders

You have a deep empathy and appreciation for customer needs

Experience leading design, feature breakdown and products from inception to shipped software

You will direct the development and launch of products and features that enable discovery across various Apple apps and services and apply your judgement and insights about customer needs to deliver a platform that enables their success.
* Spearhead initiatives that will transform the way Ad Platforms interacts with customers for account management and billing and operationalizes our rapid growth. * Deliver seamless customer experiences that enable thousands of customers to easily manage their invoices, lines of credit, tax obligations, and financial performance across multiple advertising products. * Build payment, revenue collection, and finance products that are innovative, scalable, reliable and secure. * Define the product and customer experience with high quality use cases and user stories intended for engineering and design. * Represent business interests during product design and development phases. * Work with program management to communicate project status, resolve issues, and ensure that high quality products are delivered on time. * Communicate ideas with senior business, product, and engineering leaders at Apple. * Coordinate with other product managers and scrum teams to integrate development timelines * Bring industry thought leadership and external perspectives to educate peers and senior stakeholders on the art of the possible as it relates to financial platforms in Software as a Service, and influence partners in Finance to implement new technology that bring value in greater efficiency and a better user experience. * Maintain industry knowledge and enhance subject matter expertise, identify trends and changes in client and competitor behaviors, and keep abreast of changing regulatory requirements. * Work closely with other Product Managers who function as the central resource with design, engineering, and marketing as the product(s) move to completion and distribution.