Claris- Senior Manager, Product Manager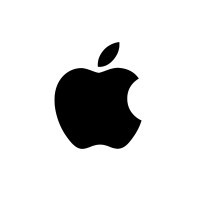 Apple
Product
Cupertino, CA, USA
Posted on Thursday, September 28, 2023
Highly strategic with experience building teams to define and execute against product roadmap, that deliver against a brief and timeline, with a demonstrable return on investment.

Ability to conceptualize and drive complex projects with competing priorities, multiple stakeholders, and quick timelines

Proven experience in leading design, feature breakdown and projects/products from inception to shipped software

Strong experience with shipping software incrementally following agile practices, with Scrum being preferred

Familiar with developer tools, software lifecycle, rapid app development platform, and low code market

Highly analytical attitude with an ability to make decisions using both quantitative and qualitative data.

Strong interpersonal skills with ability to connect with individuals at all levels

Proven ability to articulate thoughts and express ideas through written and/or verbal communication to internal stakeholders, partners, and customers.

Demonstrated interest in technology and deeply curious about leveraging technology to help our customers and partners to build solutions problems in a wide variety of verticals

Inquisitiveness and a desire for continued self-improvement and development of new skills
Partner with the Head of this division and other heads of departments to maintain clear and effective product strategy and ensure that all team members understand and are following them at all times. Product Managers in our organization sit at the intersection of software development, design, and business strategy. We shape high-level product goals but also get our hands dirty. On an average day, you might pitch a concept to senior leadership, create a launch plan with marketing, work with designers and researchers to conduct user interviews or concept tests, conceptualize a new feature, analyze usage data, and/or contribute to the overall company strategy. We have ultimate responsibility for understanding our client needs, influencing business strategy, prioritize product features, and collaborating with engineering to develop our products.
Bachelor's Degree or equivalent education. Technical background is preferred.
- learning and digging deep into the domain when necessary.

- You strive for excellence in everything that you do.

- You have a can-do attitude, and seize every opportunity and empower others to reach their goals along the way.

- You know yourself; strengths, weaknesses and opportunities, and are open to feedback.