Senior Product Manager, Apple Watch and Health Software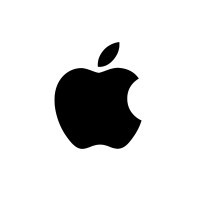 Apple
Product
Cupertino, CA, USA
Posted on Tuesday, July 18, 2023
8+ years' experience in product management and/or product marketing. Preferred experience in consumer healthcare, wearable, smartwatch, fitness and health, portable and/or wireless products or operating systems.

Experience working closely with cross-functional teams including software engineering, design, PR, marketing communication, clinical, legal, and regulatory teams to define and launch compelling features for end users.

Requires strong oral and written communication skills, as well as shown success as a product spokesperson with media on a national or global level.

Expertise in advocating to upper management and external groups.

Deep experience formulating product messaging and creating external facing marketing including keynote presentations and websites.

Requires international and domestic travel.
Work in a global cross-functional team with engineering, design, public relations, marketing communications and others through the complete product development and launch cycle. Research the competitive landscape, investigate market trends, and understand user feedback to find opportunities to innovate and solve problems. Evaluate new technologies and make recommendations to pursue in future products. Collect global customer, developer, and channel requirements for future product development and influence product roadmap and priorities, managing tradeoffs involving features, schedule, and positioning. Collaborate with engineering, design, clinical and other cross functional stakeholders during the development phase of the product. As the product champion, provide feedback on feature benefits and user experience to align with storytelling goals. Work with product marketing, marketing communications, and PR teams, along with a diverse group of other Apple employees, to successfully launch new products and updates.Define product positioning and key product messages. Drive all outbound marketing, including product documentation, keynote presentations, marketing materials, web content, sales training materials, user support and other product information to ensure consistent and clear positioning and messaging.
BS/BA degree, MS/MA/MBA preferred.