Principal Product Manager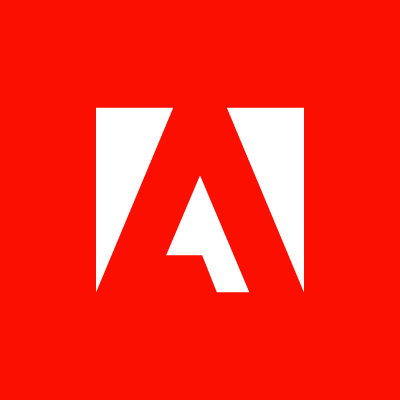 Adobe
Product
San Francisco, CA, USA
Posted on Saturday, November 18, 2023
Our Company

Changing the world through digital experiences is what Adobe's all about. We give everyone—from emerging artists to global brands—everything they need to design and deliver exceptional digital experiences! We're passionate about empowering people to create beautiful and powerful images, videos, and apps, and transform how companies interact with customers across every screen.

We're on a mission to hire the very best and are committed to creating exceptional employee experiences where everyone is respected and has access to equal opportunity. We realize that new ideas can come from everywhere in the organization, and we know the next big idea could be yours!
The opportunity
Adobe is changing the world through digital experiences through tools that make, manage, measure, and monetize content. As we look to the future, we see a world where creativity becomes the key to success. We purposefully innovate to unlock creativity in and out of the classroom, and address the creative needs of the next generation. There's never been a better time to join Adobe. We are looking for exceptional talent who are passionate about education and preparing the next generation for an evolving future.
What you'll do
Adobe is looking for a highly motivated individual to join the Creative Cloud Education product management team to lead our education resources platform and distribution. Are you passionate about ensuring educators and students world wide are empowered with the skills, resources, and community needed to use creativity in the classroom?

The role will require you to build and maintain education content systems and community across Adobe surfaces and apps, starting with Adobe Express. We work closely with cross functional teams that extend across all business functions from curriculum, data science, design, engineering, and other product teams to challenge existing company processes and propose high-quality solutions to deliver the best customer experience.
Responsibilities:
Research customer profiles, use cases and behaviors to identify key opportunities for growth
Develop content and community strategies for Adobe Express and within the broader Adobe CC ecosystem, from educators discovering resources and courses to teach creativity to students learning how to use creative tools easily and quickly.
Define and prioritize requirements as part of an overall product roadmap, collaborating effectively with other product managers, content producers, data science, designers and engineering to optimize delivery of features
Drive education resource discoverability, engagement and scale through new programs, content, and support distribution that increases the active use of Adobe creative apps.
Draw actionable insights by triangulating data from various sources to drive strategy and priorities, make decisions, and measure and impact of efforts.
Deliver compelling presentations and demonstrations that engage both internal and external audiences
Continually assess market needs and opportunities, adjusting product priorities and/or securing support for additional investment as needed
Partner with marketing, documentation, support and other teams to ensure product benefits are communicated to customers
What you'll need to succeed:
Minimum of BS in Computer Science, BA or equivalent experience
10+ years work experience in product management
Domain expertise with content and community, including recommendation/classification algorithms, community personas, and API integration. Content experience in Education preferred but not required.
Fluent with data analysis, A/B testing and statistical analysis
Consistent track record working with multiple teams to deliver cloud-based software and/or services
Ability to communicate complex ideas clearly and to rally people around a vision. Outstanding interpersonal skills with both local and remote teams.
Ability to work in a team setting and/or independently as needed; self-starter.
Ability to rapidly prioritize and continually learn/adapt to changing circumstances
Highly enthusiastic, creative, with an entrepreneurial spirit and the desire to innovate.
Passion for education and serving the needs of educators and students

Our compensation reflects the cost of labor across several U.S. geographic markets, and we pay differently based on those defined markets. The U.S. pay range for this position is $138,300 -- $256,700 annually. Pay within this range varies by work location and may also depend on job-related knowledge, skills, and experience. Your recruiter can share more about the specific salary range for the job location during the hiring process.
At Adobe, for sales roles starting salaries are expressed as total target compensation (TTC = base + commission), and short-term incentives are in the form of sales commission plans. Non-sales roles starting salaries are expressed as base salary and short-term incentives are in the form of the Annual Incentive Plan (AIP).
In addition, certain roles may be eligible for long-term incentives in the form of a new hire equity award.
Adobe is proud to be an Equal Employment Opportunity and affirmative action employer. We do not discriminate based on gender, race or color, ethnicity or national origin, age, disability, religion, sexual orientation, gender identity or expression, veteran status, or any other applicable characteristics protected by law. Learn more.

Adobe values a free and open marketplace for all employees and has policies in place to ensure that we do not enter into illegal agreements with other companies to not recruit or hire each other's employees.