Senior Director of Product Management, Adobe Content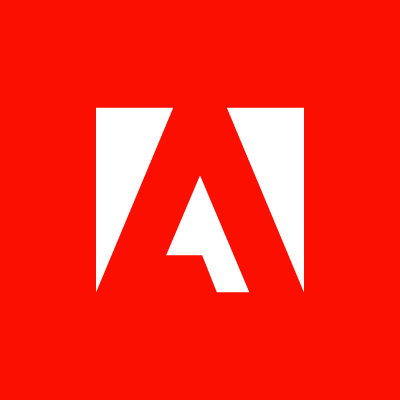 Adobe
Product, Sales & Business Development
San Jose, CA, USA
Posted on Friday, September 29, 2023
Our Company

Changing the world through digital experiences is what Adobe's all about. We give everyone—from emerging artists to global brands—everything they need to design and deliver exceptional digital experiences! We're passionate about empowering people to create beautiful and powerful images, videos, and apps, and transform how companies interact with customers across every screen.

We're on a mission to hire the very best and are committed to creating exceptional employee experiences where everyone is respected and has access to equal opportunity. We realize that new ideas can come from everywhere in the organization, and we know the next big idea could be yours!
The Opportunity
Digital transformation has led to the expansion of the role of content in fueling customer experiences. The opportunity here is to capture this market growth and accelerate from a $1.2B+ franchise to a multi-billion franchise!
You will lead a market-defining portfolio of products for customer experience, which requires an experienced leader who can operate at a large scale and one that is also a self-disrupter; willing to push innovation, and adept at operating at both levels.
Success will be measured by near-term enterprise customer success, existing install base retention, and the ability to drive a differentiated vision into product reality for the long-term in a manner that drives near-term market momentum.
What You'll Do
Continue to evolve the product strategy that is inclusive of each part of Adobe Experience Manager as its separate products and also a connected strategy across the portfolio of both mature and emerging use cases

Ensure execution against strategy in a technically optimal manner which drives above market levels of efficiency and impact for the given level of resources (people, budget)

Continue to develop the leaders within the organization

Work collaboratively with the rest of the DX and DMe product teams to ensure we bring together content, data, and commerce for personalization at scale and content supply chain

Establish trust and relationships with senior leaders across customers and partners that expand commercial relationships for the long-run

Establish credibility and influence with key functions across Adobe to support customer acquisition and success to drive business results
What You Need to Succeed
Deep technical expertise in content personalization and large complex, critically important cloud-based systems for enterprise and mid-sized organizations.

Innovative and imaginative thinking to drive thought leadership and execution that creates the future for an entire industry

Ability to connect business and user design requirements to concrete product requirements and foster this culture across the product org.

Product-led growth experience and understanding of the creation of both developer and business user-driven products

Strong verbal and written communication that is both collaborative and conclusive - knowing the timing for one and/or the other

Ability to lead and encourage the team and broader Adobe organization to achieve more than what otherwise would be possible

A growth mindset that drives the individual and team growth

Strong business instinct and rigorous thinking on all angles of a problem
Our compensation reflects the cost of labor across several U.S. geographic markets, and we pay differently based on those defined markets. The U.S. pay range for this position is $175,200 -- $371,600 annually. Pay within this range varies by work location and may also depend on job-related knowledge, skills, and experience. Your recruiter can share more about the specific salary range for the job location during the hiring process.
At Adobe, for sales roles starting salaries are expressed as total target compensation (TTC = base + commission), and short-term incentives are in the form of sales commission plans. Non-sales roles starting salaries are expressed as base salary and short-term incentives are in the form of the Annual Incentive Plan (AIP).
In addition, certain roles may be eligible for long-term incentives in the form of a new hire equity award.
Adobe is proud to be an Equal Employment Opportunity and affirmative action employer. We do not discriminate based on gender, race or color, ethnicity or national origin, age, disability, religion, sexual orientation, gender identity or expression, veteran status, or any other applicable characteristics protected by law. Learn more.

Adobe values a free and open marketplace for all employees and has policies in place to ensure that we do not enter into illegal agreements with other companies to not recruit or hire each other's employees.