Senior Product Manager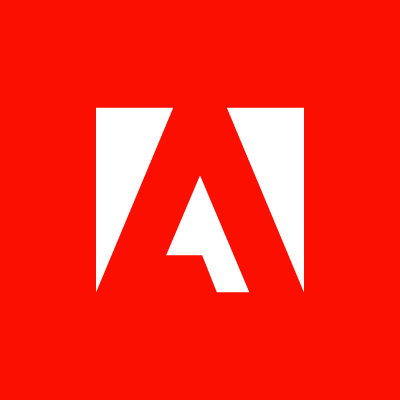 Adobe
Product
Noida, Uttar Pradesh, India
Posted on Saturday, September 23, 2023
Our Company

Changing the world through digital experiences is what Adobe's all about. We give everyone—from emerging artists to global brands—everything they need to design and deliver exceptional digital experiences! We're passionate about empowering people to create beautiful and powerful images, videos, and apps, and transform how companies interact with customers across every screen.

We're on a mission to hire the very best and are committed to creating exceptional employee experiences where everyone is respected and has access to equal opportunity. We realize that new ideas can come from everywhere in the organization, and we know the next big idea could be yours!
D-ALP
Position: Senior Product Manager
Location: Noida, India
Our company
At Adobe, we're changing the world. How? We give people the tools to bring their ideas to life and create content that makes life more fun and work more meaningful. We give businesses and organizations the power to truly engage their customers. We're the ones behind the gorgeously designed content that streams across your laptop, TV, phone, and tablet every day—and we're the ones who harness the massive power of big data to help companies move from data to insight and insight to action by delivering content that people crave most.
We're a company that understands that product innovation comes from people innovation, and that's why we invest in cultivating leaders throughout the organization. If you're passionate about leading from where you sit, join us.
The Challenge
In this role, you will be responsible for driving product strategy and defining product roadmap for our new product offerings and new versions of existing products. You will have the opportunity to closely work with long standing multi-billion-dollar OEM customers of Adobe across the world, from US and Europe to Japan and Greater China. One of your key goals will be to enable these customers to grow their business by going beyond conventional business models and adopting annuity based business models. You will have the exciting opportunity to work with leading designers engaged in creating content for printing to come up with new products and services for the world of "new print".
What you'll do
Drive product strategy and define product roadmap through careful analysis customer of requirements, market and technology trends and competitors.
Develop detailed, crisp business and product requirements and user stories to be used in product development.
Work closely with user design, project management, and engineering teams to launch products.
Drive new products to market with early BD and market development by working closely with marketing and sales.
Work with PR/Marketing teams to ensure communication plan and materials are aligned for product launches.
Own products from vision through the complete product life-cycle.
What you need to succeed
7-14 years of previous software industry experience is desirable. 4+ years of product management experience will be preferred.
Great interpersonal communication, both written and verbal. You'll be interacting regularly with our customers across the world, our sales team, managers and engineers.
Great Presentation skills, both creation and delivery. You'll be sharing the product roadmap and strategy in front of internal and external audiences; sometimes with very little notice.
Skilled in collecting, prioritizing, and responding to input from multiple sources (customers, testers, engineering, competitive products, management, research reports etc.)
Data analytics skills to get insights from customer and market data to make better business decisions
Proven track record in working effectively with cross-functional groups.
Strong analytical skills in assessing business opportunities and tracking results.
BE/BTech and MBA from a reputable institute or equivalent experience.
What leading at Adobe means
At Adobe, we're passionate about developing leaders at all levels of the organization from individual contributors to people managers. Anyone who's considering a career with us should know that we evaluate leadership based on these five capabilities:
Demonstrating Strong EQ (Be Aware) – Having a keen sense of self awareness is the foundation of leadership at Adobe. As a leader, we look to you to inspire teams to greatness with empathy and mindfulness of your impact on others from interns to the Board of Directors. And whether you're in headquarters, New York, London, Tokyo or Bangalore, you're attuned to emotional, situational and cultural surroundings and adapt your approach accordingly.
Selecting Talent (Be a Recruiter) – You're on top of current and future talent needs as the business evolves because one of your key goals is to build high performing teams. You do so by adopting a rigorous approach to hiring superior talent and are intentionally inclusive to attract diversity of ideas and experiences.
Role Modeling Check-In (Be a Coach) – We don't believe in annual reviews and rankings. That's why, feedback flows continually at Adobe. You're an inspirational and effective coach; a leader who discusses expectations, feedback and development regularly with your direct reports. To succeed in this role, you'll need to address performance gaps early and effectively, and be open to seeking feedback from others to improve your performance and your team's.
Leading Change (Be an Agent of Change) – Change leadership is what you do! You proactively identify opportunities to align team goals with organizational change. You're great at building support for change because you communicate with conviction and you help those around you to see both the rational and mechanics for business changes and how to adapt accordingly.
Scaling the Business (Be an Owner) – You're someone who sees and understands the vision of the company. You're able to articulate business strategy and develop business processes, systems and structures to make performance sustainable. Your mission is to deliver an exceptional customer experience by promoting shared goals and driving accountability.
Get to know the team
Adobe's Digital Advertising Learning & Publishing Business Unit
Adobe's solutions meet the needs of a diverse customer base that spans from consumer to enterprise. Our Digital Advertising Learning & Publishing Business Unit (D-ALP) contains products and services that address market opportunities ranging from the diverse publishing needs of technical and business publishers to our Print and Scan OEM partners.
D-ALP is one of the most profitable businesses within Adobe and the team in India has full ownership of the complete product lifecycle. D-ALP develops core technologies and products that power the devices of world's leading Printer Manufacturers including Adobe PDF Print Engine and Adobe Embedded Print Engine, world's best RIPs for commercial and office printing. We are very proud of our long-standing partnerships with these multi-billion dollar businesses and we are excited to help our OEM partners grow further as we collaborate with them on innovative technologies in the domain of "new print" including Textile and Packaging printing. In addition, we are now building innovative and breakthrough products and services for Print Designers – CC subscribers who create content for printing on paper and a variety of other substrates.
More reasons why Adobe life is the good life
Adobe is proud to be an Equal Employment Opportunity and affirmative action employer. We do not discriminate based on gender, race or color, ethnicity or national origin, age, disability, religion, sexual orientation, gender identity or expression, veteran status, or any other applicable characteristics protected by law. Learn more.

Adobe values a free and open marketplace for all employees and has policies in place to ensure that we do not enter into illegal agreements with other companies to not recruit or hire each other's employees.