Principal Product Manager, GenAI | Enterprise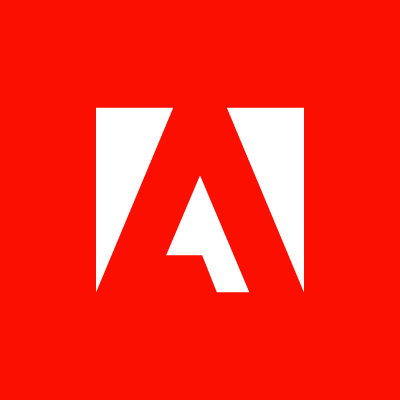 Adobe
Product
San Jose, CA, USA
Posted on Wednesday, September 20, 2023
Our Company

Changing the world through digital experiences is what Adobe's all about. We give everyone—from emerging artists to global brands—everything they need to design and deliver exceptional digital experiences! We're passionate about empowering people to create beautiful and powerful images, videos, and apps, and transform how companies interact with customers across every screen.

We're on a mission to hire the very best and are committed to creating exceptional employee experiences where everyone is respected and has access to equal opportunity. We realize that new ideas can come from everywhere in the organization, and we know the next big idea could be yours!
Firefly is a new product, service, and family of creative generative AI models coming to Adobe products that offers a new way to ideate, create, and scale content. It's a natural, exponential extension of the technology that Adobe has created over the past 40 years.
We are hiring a Principal Product Manager to invent and scale 0-to-1 Enterprise Firefly products. In this role, you will own the strategy, development, implementation, and growth of new #FireflyGenAI Enterprise products and services. You will collaborate with engineering, design, business development, product marketing and monetization to craft commercially successful products that deliver quantitative value to world-class companies like Nike and Coca-Cola.
The ideal candidate is a seasoned enterprise product management leader with experience building API-first enterprise-ready products. They excel at strategy. They love 0-1-100,000. They are a systems thinker, and a builder at heart. They foster a fun, fast, inclusive, collaborative, empathetic, candid culture with their cross-functional partners.
What you'll do
Design and implement a comprehensive enterprise product strategy that aligns with the Firefly team's goals and objectives.

Conduct market research, competitive analysis, and partner assessments to identify integration opportunities and define product requirements.

Build and maintain the product roadmap for enterprise products, identifying new product opportunities and prioritizing them based on user needs, business goals, and technical feasibility.

Partner cross-functionally to ensure successful products, encouraging effective communication and alignment of objectives.

Serve as the primary point of contact for enterprise products, meeting with executives and engineers to understand how to create value for them.

Document detailed requirements, including functional specifications, APIs, data mappings, and experience guidelines.

Collaborate with cross-functional partners to design, deliver, and scale high-quality products, fast.

Define and monitor key performance indicators to evaluate success, using data to identify new opportunities.

Stay up-to-date with industry trends, new technologies, and best practices, and apply that knowledge to improve your product portfolio.
What you need to succeed
Bachelor's degree in computer science, engineering, or equivalent experience.

Proven experience (10+ years) as a Product Manager, preferably with a focus on API-based enterprise products.

Strong understanding of APIs, web services, data integrations, and AI.

Experience working in an Agile development environment, following methodologies such as Scrum or Kanban.

Excellent analytical and problem-solving skills, and ability to translate technical concepts into product requirements.

Strong communication and collaboration skills, across functional and organizational boundaries.

Proven track record of delivering successful products ahead of schedule.

Strong organizational skills, with the ability to manage multiple projects simultaneously and prioritize effectively.

Passion for creating exceptional partner experiences and driving business growth through strategic integrations.
Bonus Qualifications
Experience with generative AI

Experience managing creative products
Our compensation reflects the cost of labor across several U.S. geographic markets, and we pay differently based on those defined markets. The U.S. pay range for this position is $138,300 -- $256,700 annually. Pay within this range varies by work location and may also depend on job-related knowledge, skills, and experience. Your recruiter can share more about the specific salary range for the job location during the hiring process.
At Adobe, for sales roles starting salaries are expressed as total target compensation (TTC = base + commission), and short-term incentives are in the form of sales commission plans. Non-sales roles starting salaries are expressed as base salary and short-term incentives are in the form of the Annual Incentive Plan (AIP).
In addition, certain roles may be eligible for long-term incentives in the form of a new hire equity award.
Adobe is proud to be an Equal Employment Opportunity and affirmative action employer. We do not discriminate based on gender, race or color, ethnicity or national origin, age, disability, religion, sexual orientation, gender identity or expression, veteran status, or any other applicable characteristics protected by law. Learn more.

Adobe values a free and open marketplace for all employees and has policies in place to ensure that we do not enter into illegal agreements with other companies to not recruit or hire each other's employees.