Senior Product Manager, Camera to Cloud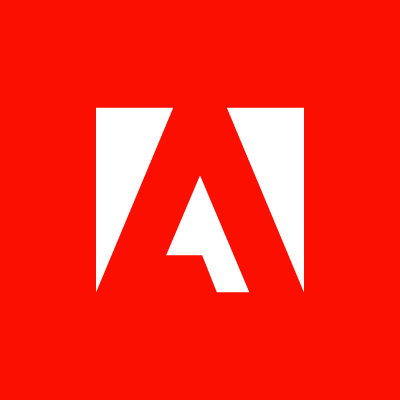 Adobe
Product
New York, NY, USA
Posted on Wednesday, September 20, 2023
Our Company

Changing the world through digital experiences is what Adobe's all about. We give everyone—from emerging artists to global brands—everything they need to design and deliver exceptional digital experiences! We're passionate about empowering people to create beautiful and powerful images, videos, and apps, and transform how companies interact with customers across every screen.

We're on a mission to hire the very best and are committed to creating exceptional employee experiences where everyone is respected and has access to equal opportunity. We realize that new ideas can come from everywhere in the organization, and we know the next big idea could be yours!
Frame.io leads the industry with cloud services for video collaboration, and we also created the camera to cloud platform which is revolutionizing video and photography production workflows.
We're looking for an experienced product manager to join us. You'll be focused on the unique opportunities and challenges that come from bridging third-party hardware devices with our web and mobile experiences.
What you'll do
Embed with engineering, design and partnership teams to prioritize, document and deliver innovation on a regular basis.
Ruthless prioritization and sequencing of opportunities to support divisional strategy like writing epics, stories and tasks to breakdown initiatives into units of work for design and engineering
Own project management with your squad and both internal and external partners
Manage cross-team communication and dependency alignments
Clearly communicate value unlocks to go to market efforts
Ensure product readiness and quality assurance of new releases
Bring data, strategic insight and context into product proposals to influence team members and build consensus for key decisions
As required, represent product with customers at events
Integrate with a dynamic team of experienced film and television experts on revolutionizing the industry.
Validate product strategies and hypothesis with embedded video production team
What you need to succeed
3+ years experience as a Product Manager, bonus if you have previous experience with hardware devices connecting to cloud services.
Comfortable with tools of software development: Jira, Atlassian, Github, Airtable, Figma, Looker (or equivalent)
Understanding of API architecture (REST and GraphQL)
You are curious about new ideas, and driven to innovate and exceed expectations.
You are inspired by the intersection of technology and creativity.
You've taken an idea from its initial concept to design to development to QA to release. You're at ease project managing a product through this process and ensuring that release dates are met.
You are capable of making sound decisions with incomplete or imperfect data; you have a proven track record of assessing tradeoffs, thoughtfully prioritizing initiatives, and maintaining a bias for action.
You communicate well. You explore your ideas through concise and thoughtful writing. You understand that half of the job is making sure the organization knows what your team is working on and how it will affect them.
You have strong customer empathy. You constantly look for ways to build customer understanding, whether through customer interviews or jumping into the support queue to solve real customer problems.
You're technical enough. You work with engineers to understand how our data is modeled and how it flows through our system, and can influence the technical strategy using business outcomes.
You take product ownership and can bring in the needed execution chops.
You're a data-driven problem solver. You build a hypothesis and test it with data.
Our compensation reflects the cost of labor across several U.S. geographic markets, and we pay differently based on those defined markets. The U.S. pay range for this position is $114,000 -- $220,900 annually. Pay within this range varies by work location and may also depend on job-related knowledge, skills, and experience. Your recruiter can share more about the specific salary range for the job location during the hiring process.
At Adobe, for sales roles starting salaries are expressed as total target compensation (TTC = base + commission), and short-term incentives are in the form of sales commission plans. Non-sales roles starting salaries are expressed as base salary and short-term incentives are in the form of the Annual Incentive Plan (AIP).
In addition, certain roles may be eligible for long-term incentives in the form of a new hire equity award.
Adobe is proud to be an Equal Employment Opportunity and affirmative action employer. We do not discriminate based on gender, race or color, ethnicity or national origin, age, disability, religion, sexual orientation, gender identity or expression, veteran status, or any other applicable characteristics protected by law. Learn more.

Adobe values a free and open marketplace for all employees and has policies in place to ensure that we do not enter into illegal agreements with other companies to not recruit or hire each other's employees.