Sr. Product Manager, CC Japan, International Strategy & Product Management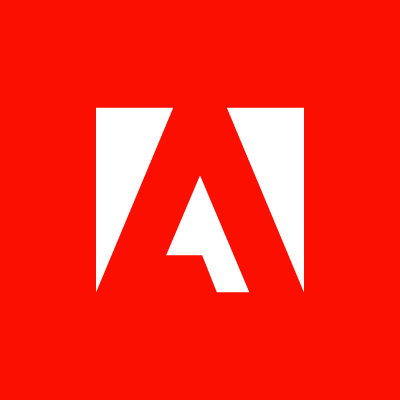 Adobe
Product
Multiple locations
Posted on Wednesday, September 20, 2023
Our Company

Changing the world through digital experiences is what Adobe's all about. We give everyone—from emerging artists to global brands—everything they need to design and deliver exceptional digital experiences! We're passionate about empowering people to create beautiful and powerful images, videos, and apps, and transform how companies interact with customers across every screen.

We're on a mission to hire the very best and are committed to creating exceptional employee experiences where everyone is respected and has access to equal opportunity. We realize that new ideas can come from everywhere in the organization, and we know the next big idea could be yours!
The Opportunity
The International Strategy and Product Management (ISPM) team is responsible for creating exceptional, market-fit product experiences worldwide. We drive discovery, adoption, and growth of our Creative Cloud and Document Cloud products in new markets.
We are seeking an experienced product manager who can accelerate the growth of our Creative Cloud products in international markets, with a primary focus on Japan. This person will collaborate with cross-functional teams including engineering, marketing, GTM, and regional sales to drive our product strategy. Guide the product roadmap and prioritization, create culturalized experiences, and measure impact. Finally, this person will help the teams strike the right balance between scalable solutions and the unique requirements of international customers.
This is a high visibility position with responsibility for developing strategic product level recommendations that have meaningful subscription unit and financial impact. As such, it provides significant professional development and excellent growth potential for the right person. With Adobe's continued vision of Cloud and mobile workflows becoming more of a reality in the years to come, it is imperative that you can do in-depth quantitative and qualitative customer research, have a market understanding of Adobe's key verticals, and a deep understanding of Japanese (typography and) user workflows as well as expertise in our products.
What you'll Do
Three key areas of focus: Product Readiness (including Local Competitive/Trends Analysis and Customer Journey), Creating strategies based on data and market needs, and Advocating for customer needs by communicating via presentations and/or in person up to management and across to colleagues; focusing in particular on the Japanese market.
Champion the global experience within the company across marketing, product development, sales regions, operations teams, and leadership. Externally advocate our strategy to customers and tech partners with a proven understanding and deep appreciation of the unique demands of international requirements.
Analyze user, product, and financial data as well as competitive and market research to identify growth opportunity areas, define measurable success criteria, and prioritize feature needs.
Demonstrate strong managerial skills while effectively driving complex projects.
Map user workflows and journeys to analyze internationalization gaps and document product readiness requirements.
Work closely with our engineering and product teams as well as the Japan-based sales and marketing teams to realize the goal of truly world-ready products.
Investigate local competition/trends for Adobe products. Coordinate a broad range of internal and external business issues to successfully meet business goals.
What you'll need to succeed
Extensive product management experience with cloud-based software products, experience and/or knowledge of the Creative Cloud.
Communication, presentation and influencing skills. The ability to work with diverse groups across the company, and a passion for building the standard methodologies and products in the industry.
Ability to lead teams/virtual teams successfully, conduct agreements with product teams re: bug fixes, workarounds, feature request, programmatic/API changes to balance globalization and product team interests.
Excellent analytical and quantitative problem-solving skills including conducting research, analyzing data, developing hypotheses, and synthesizing recommendations.
A self-starter who is proactive, creative, and able to work cross-functionally to drive new business processes where needed.
Experience in Japanese typography and how it has been implemented in various software products.
Proven experience with observing, clarifying, and detailing customer needs and translating them into product requirements.
Ability to clearly detail, prioritize and validate problem statements and translate into project requirements and user stories.
Requirements
This role necessitates bilingual proficiency in both English and Japanese, including conversational Japanese skills (level 3 or higher). Along with cultural competence gained from living and working in Japan. Reading and writing skills highly desired.
Highly prefer MBA - Requires Bachelor's degree
Demonstrated ability in SaaS product management or software development environment.
Preferred But Not Required
Proven experience in user survey, interview, and research tools (Qualtrics, UserTesting).
3+ years of managerial experience.
Experience in data retrieval, automation, analytics, and visualization tools (SQL, Python, SAS, R, Excel, Tableau, PowerBI).
Our compensation reflects the cost of labor across several U.S. geographic markets, and we pay differently based on those defined markets. The U.S. pay range for this position is $114,000 -- $220,900 annually. Pay within this range varies by work location and may also depend on job-related knowledge, skills, and experience. Your recruiter can share more about the specific salary range for the job location during the hiring process.
At Adobe, for sales roles starting salaries are expressed as total target compensation (TTC = base + commission), and short-term incentives are in the form of sales commission plans. Non-sales roles starting salaries are expressed as base salary and short-term incentives are in the form of the Annual Incentive Plan (AIP).
In addition, certain roles may be eligible for long-term incentives in the form of a new hire equity award.
Adobe is proud to be an Equal Employment Opportunity and affirmative action employer. We do not discriminate based on gender, race or color, ethnicity or national origin, age, disability, religion, sexual orientation, gender identity or expression, veteran status, or any other applicable characteristics protected by law. Learn more.

Adobe values a free and open marketplace for all employees and has policies in place to ensure that we do not enter into illegal agreements with other companies to not recruit or hire each other's employees.