2024 University Graduate - Product Manager, Creative Cloud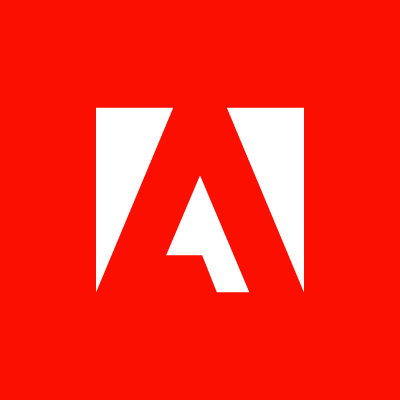 Adobe
Product
Multiple locations
Posted on Wednesday, September 13, 2023
Our Company

Changing the world through digital experiences is what Adobe's all about. We give everyone—from emerging artists to global brands—everything they need to design and deliver exceptional digital experiences! We're passionate about empowering people to create beautiful and powerful images, videos, and apps, and transform how companies interact with customers across every screen.

We're on a mission to hire the very best and are committed to creating exceptional employee experiences where everyone is respected and has access to equal opportunity. We realize that new ideas can come from everywhere in the organization, and we know the next big idea could be yours!
Are you passionate about crafting online communities tailored for creators and creatives?
At Adobe, our vision is to reimagine our community platform into the premier hub for all our customers, from everyday creators to industry luminaries. We're searching for a self-driven, proactive Product Manager to spearhead this initiative alongside our Community Product and cross-functional teams.
Join us and play a pivotal role in reshaping the digital landscape of online communities for creators and creatives.
Guide the product philosophy, defining specific product objectives, key results and driving the roadmap for a modern community experience tailored to creators and creatives.

Collaborate with engineers, designers, researchers, program managers, community specialists and data scientists to bring innovative and delightful community features to life.
Understand the dynamics of our current community platform, leveraging data to shape improvements and maximize engagement. Your role will involve diving deep into data analytics, from gathering relevant metrics to deriving insights that propel our product strategy forward.

Prepare and present engaging presentations and memos to leadership, showcasing feature reviews and strategic product directions.

Commission and conduct user research, partnering with research specialists, to understand our community's needs, aspirations, and pain points.

Prioritize features and navigate them through the entire product cycle, from conception to launch, ensuring every step aligns with Adobe's quality standard and vision for community.

Work alongside engineering and program management to establish timelines, ensure that projects are well-defined, scoped, and executed on schedule.
Lead and influence cross-functional teams, fostering collaboration and ensuring alignment across departments to achieve product objectives.

Align with other product managers across Adobe to ensure a seamless, interconnected vision for our community platform.

Be the voice for a diverse spectrum of Adobe's user base, from seasoned professionals to newcomers, ensuring we cater to their unique needs and aspirations.
Bachelor's or Master's degree in Statistics, Mathematics, Economics, Computer Science or other quantitative fields ; or equivalent experience required
1+ years of experience in product management or related roles such as product marketing, data science, product design, program management, or management consulting.

Demonstrated experience in consumer product development with an emphasis on driving community engagement and growth preferred.

Proven ability to lead, influence, and collaborate across cross-functional teams and departments to drive projects and initiatives forward.

A strong proficiency in querying and manipulating large data sets for analytical purposes using SQL.

Excellent verbal, written and interpersonal communication skills.
A proactive mindset with a relentless drive to achieve and innovate.

Experience in synthesizing multiple information sources into actionable recommendations. Proficiency in collecting, prioritizing, and responding to feedback from various sources, including the community, customers, cross-functional partners, competitors, and leadership.

Experience with agile software development practices and principles preferred.

Experience with data visualization tools such as Tableau/Power BI preferred.

Understanding of statistical modeling and data mining concepts, and a record of solving problems with these methods preferred.
Our compensation reflects the cost of labor across several U.S. geographic markets, and we pay differently based on those defined markets. The U.S. pay range for this position is $97,600 -- $187,500 annually. Pay within this range varies by work location and may also depend on job-related knowledge, skills, and experience. Your recruiter can share more about the specific salary range for the job location during the hiring process.
At Adobe, for sales roles starting salaries are expressed as total target compensation (TTC = base + commission), and short-term incentives are in the form of sales commission plans. Non-sales roles starting salaries are expressed as base salary and short-term incentives are in the form of the Annual Incentive Plan (AIP).
In addition, certain roles may be eligible for long-term incentives in the form of a new hire equity award.
Adobe is proud to be an Equal Employment Opportunity and affirmative action employer. We do not discriminate based on gender, race or color, ethnicity or national origin, age, disability, religion, sexual orientation, gender identity or expression, veteran status, or any other applicable characteristics protected by law. Learn more.

Adobe values a free and open marketplace for all employees and has policies in place to ensure that we do not enter into illegal agreements with other companies to not recruit or hire each other's employees.