2024 University Graduate - Technology Compliance Product Owner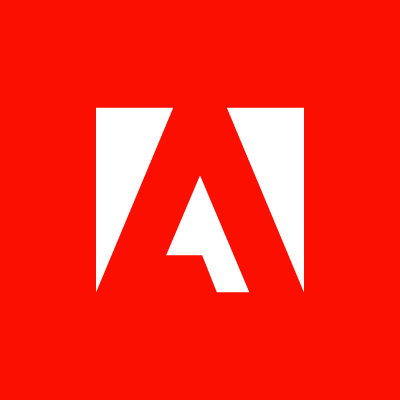 Adobe
IT, Product, Legal
New York, NY, USA
Posted on Friday, September 8, 2023
Our Company

Changing the world through digital experiences is what Adobe's all about. We give everyone—from emerging artists to global brands—everything they need to design and deliver exceptional digital experiences! We're passionate about empowering people to create beautiful and powerful images, videos, and apps, and transform how companies interact with customers across every screen.

We're on a mission to hire the very best and are committed to creating exceptional employee experiences where everyone is respected and has access to equal opportunity. We realize that new ideas can come from everywhere in the organization, and we know the next big idea could be yours!
The Opportunity
This is a Compliance Product Owner role for Adobe's Technology GRC (Tech GRC) group. The role is for Adobe's New York (NY) location. This person will be a member of Tech GRC Security Compliance team. The candidate will be responsible for the continuous auditing and monitoring requirements supporting the security compliance function.
What You'll Do
Work under the supervision and mentorship of the Tech GRC manager and drive technology compliance activities across Adobe.

Perform Information Security related assessments to cover domains like User Access management, Network, OS & Application Security, Encryption, Backup Management, Disaster Recovery, Physical Security, Training & Awareness etc.

Draft compliance reports to summarize the compliance objectives, key findings, and work with teams to remediate key findings.

Be responsible for the liaising with external auditors and customers to help them gain comfort about Adobe's security compliance program.

Identify internal controls issues, ensure they are well-defined and root causes are identified.

Build and maintain compliance dashboards to provide a comprehensive view of the compliance posture of the organization.

Collaborate and co-ordinate activities with the Tech GRC distributed team.
What You Need to Succeed
Bachelor's/Master's Degree with a focus in Information Technology, Information Systems, Computer Science or related field
0-3 years of professional or internship experience
Be a self-starter that thrives in the face of challenge, clearing obstacles with a resourceful and creative approach to problem-solving.
Good interpersonal, verbal and written communication skills. It is essential that the candidate is a team-player and possesses strong organizational and planning skills.
Attention to detail, balanced with the ability to absorb large amounts of information and distill it down to the essentials.
Strong interest in learning new technologies and concepts and understanding how these will help the business.
Desire to learn how to assess and manage technology risk across an enterprise organization.
Knowledge of Industry and Regulatory frameworks will be useful (e.g., SOC2, FedRAMP, ISO, PCI, HIPAA, NIST, etc.)
Our compensation reflects the cost of labor across several U.S. geographic markets, and we pay differently based on those defined markets. The U.S. pay range for this position is $52,000 -- $106,000 annually. Pay within this range varies by work location and may also depend on job-related knowledge, skills, and experience. Your recruiter can share more about the specific salary range for the job location during the hiring process.
At Adobe, for sales roles starting salaries are expressed as total target compensation (TTC = base + commission), and short-term incentives are in the form of sales commission plans. Non-sales roles starting salaries are expressed as base salary and short-term incentives are in the form of the Annual Incentive Plan (AIP).
In addition, certain roles may be eligible for long-term incentives in the form of a new hire equity award.
Adobe is proud to be an Equal Employment Opportunity and affirmative action employer. We do not discriminate based on gender, race or color, ethnicity or national origin, age, disability, religion, sexual orientation, gender identity or expression, veteran status, or any other applicable characteristics protected by law. Learn more.

Adobe values a free and open marketplace for all employees and has policies in place to ensure that we do not enter into illegal agreements with other companies to not recruit or hire each other's employees.