Sr. Technical Product Manager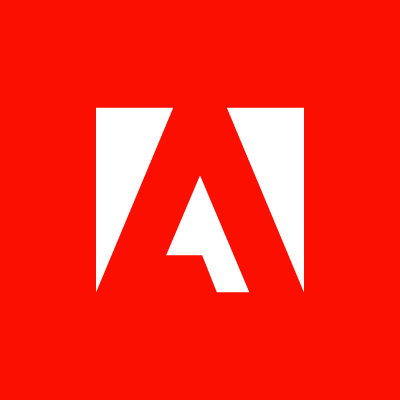 Adobe
IT, Product
Multiple locations
Posted on Saturday, September 2, 2023
Our Company

Changing the world through digital experiences is what Adobe's all about. We give everyone—from emerging artists to global brands—everything they need to design and deliver exceptional digital experiences! We're passionate about empowering people to create beautiful and powerful images, videos, and apps, and transform how companies interact with customers across every screen.

We're on a mission to hire the very best and are committed to creating exceptional employee experiences where everyone is respected and has access to equal opportunity. We realize that new ideas can come from everywhere in the organization, and we know the next big idea could be yours!
The Challenge
Adobe's Enterprise Data & Analytics (EDA) organization enables data practitioners across the company with the platforms, services and insights they need to develop data analytics solutions that drive company decisions and deliver customer experiences in real time.
We are looking for a dedicated and experienced lead product manager with depth in enterprise data management who will define, prioritize and implement the roadmap of capabilities that unlock the scale needed to meet Adobe's growth! These services will simplify, optimize and accelerate the tasks performed by all of Adobe's data scientists, engineers and analysts.
This individual will bring creativity and technical knowledge of powerful, breakthrough capabilities (including generative AI) to expand on what is possible. The roadmap will be informed through partnerships with the cross-company network of data practitioners, with our EDA data product and AI team, platform & engineering teams, software vendors, and Adobe's x-functional end-user organization. Expertise with the operations of a collaborative enterprise data ecosystem (the detailed tasks of each persona) is vital as you collect and classify end user needs, and translate the opportunity into innovative and easy-to-use services. Make change and have a major impact on how Adobe interacts with data!
What you'll do
Lead the strategy and roadmap for extraordinary data platform services
Continuously engage the community of end users to understand the needs and opportunities
Assemble, shape, synthesize and steer features proposed by technical domain product managers in the team
Drive a unified, intuitive, consistent and delightful end user experience
Establish a prioritized inventory of opportunities and their reach, impact, clarity and effort
Work with the platform and services delivery organization to plan and deliver new features on a regular basis
Review customer feedback, prioritize it, and transform it into clearly defined product requirements
Guide user experience design planning and delivery with the Engineering and UX team. Be the customer advocate for solution designs.
Work closely with program management, developers and QE resources to ensure releases meet -- and exceed -- customer expectations
Provide a unified experience framework to bring the collection of services together into a connected, easy to use application
Define, measure and analyze feature adoption and impact to the company
Champion the rollout/adoption and change management to the end user community
What is needed to succeed
Requires bachelor's degree. Preferred candidates will have a major in computer science, MBA from reputable institution or equivalent experience.
10+ years of software product management experience.
10+ years in the domain of enterprise data platforms: data transformation, data pipeline development & orchestration, data integration, ML/AI modeling & deployment, data governance, data quality and data ops.
Solid understanding of multiple data and analytics clouds and platforms (Azure, AWS, Databricks, +)
Ability to quickly grasp capabilities and technology concepts, to work creatively and analytically in a problem-solving environment and to build and lead cross functional relationships.
Great interpersonal communication & presentation abilities. You'll be sharing the product roadmap and strategy in front of large internal and external audiences.
Our compensation reflects the cost of labor across several U.S. geographic markets, and we pay differently based on those defined markets. The U.S. pay range for this position is $130,900 -- $237,000 annually. Pay within this range varies by work location and may also depend on job-related knowledge, skills, and experience. Your recruiter can share more about the specific salary range for the job location during the hiring process.
At Adobe, for sales roles starting salaries are expressed as total target compensation (TTC = base + commission), and short-term incentives are in the form of sales commission plans. Non-sales roles starting salaries are expressed as base salary and short-term incentives are in the form of the Annual Incentive Plan (AIP).
In addition, certain roles may be eligible for long-term incentives in the form of a new hire equity award.
Adobe is proud to be an Equal Employment Opportunity and affirmative action employer. We do not discriminate based on gender, race or color, ethnicity or national origin, age, disability, religion, sexual orientation, gender identity or expression, veteran status, or any other applicable characteristics protected by law. Learn more.

Adobe values a free and open marketplace for all employees and has policies in place to ensure that we do not enter into illegal agreements with other companies to not recruit or hire each other's employees.