Product Manager 4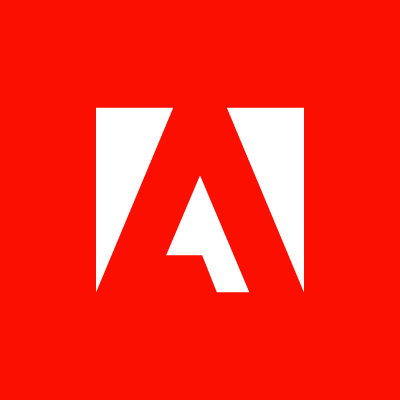 Adobe
Product
Bengaluru, Karnataka, India
Posted on Monday, August 14, 2023
Our Company

Changing the world through digital experiences is what Adobe's all about. We give everyone—from emerging artists to global brands—everything they need to design and deliver exceptional digital experiences! We're passionate about empowering people to create beautiful and powerful images, videos, and apps, and transform how companies interact with customers across every screen.

We're on a mission to hire the very best and are committed to creating exceptional employee experiences where everyone is respected and has access to equal opportunity. We realize that new ideas can come from everywhere in the organization, and we know the next big idea could be yours!
The Opportunity
Adobe's Content Platform provides a unified storage model for consumers and businesses, enables collaborative workflows across multiple media types, supports a variety of business models, and is relying on a secure and scalable cloud infrastructure.
We are looking for a Sr. Product Manager to help define and build the platform that is the foundation of Adobe's cloud offerings. You'll join our Adobe's Content Platform product management team in India, which is dedicated to building cloud-based asset creation and management capabilities for rich media & Generative AI and integrating them with Adobe's flagship applications such as Photoshop, Illustrator, Express, and Acrobat. As part of this group, you'll play a key role in enhancing creativity and accelerating document productivity for millions of customers worldwide.
What you'll Do
Create compelling development proposals that address customer needs and drive business outcomes in close collaboration with our product and business teams.
Research and monitor the competitive landscape and industry trends to uncover new opportunities and help inform platform strategy.
Partner with other platform and application groups to build and deliver a roadmap that meets the needs of all constituents.
Define detailed platform requirements based on deep understanding of customer jobs to be done and desired outcomes, addressing prioritized backlog items focused on cloud documents, collaboration and web-based workflows.
Collaborate with other product managers, engineers, architects, and technical leaders on the execution and delivery of new capabilities.
Handle internal product requests from business owners, engineering leaders, and other internal partners to ensure their needs are addressed effectively.
Work with early adopters and drive the uptake of new platform capabilities through quick iterations and continuous improvements.
What you need to succeed
BE/B.tech in Computer Science, Engineering or equivalent, MBA or master's degree preferred
5-7+ years of relevant product management experience building enterprise software or tech services and/or platforms, preferably within developer platforms & ecosystems, cloud technologies, and/or media creation workflows
A communication style that combines clarity and persuasiveness with the ability to actively listen and incorporate diverse perspectives. You communicate effectively to senior leaders and peers alike.
An inclusive and collaborative work style that allows you to guide cross-functional teams to the right results
Passion for turning vision into I have taken a stab at it. action with the team and tools at your disposal. You are the person who always finds a way to get things done and drives initiatives end-to-end.
Energy and enthusiasm that you bring to your job and team. People want to work with you and hang out after the work is done.
Analytical abilities to synthesize information from multiple sources to make thoughtful decisions
Ability to lead large programs in an environment of ambiguity and change with diverse partners across geographies
At Adobe, you will be immersed in an exceptional work environment that is recognized throughout the world on Best Companies lists. You will also be surrounded by colleagues who are committed to helping each other grow through our unique Check-In approach where ongoing feedback flows freely.
If you're looking to make an impact, Adobe's the place for you. Discover what our employees are saying about their career experiences on the Adobe Life blog and explore the meaningful benefits we offer.
Adobe is an equal opportunity employer. We welcome and encourage diversity in the workplace regardless of gender, race or color, ethnicity or national origin, age, disability, religion, sexual orientation, gender identity or expression, or veteran status.
Adobe is proud to be an Equal Employment Opportunity and affirmative action employer. We do not discriminate based on gender, race or color, ethnicity or national origin, age, disability, religion, sexual orientation, gender identity or expression, veteran status, or any other applicable characteristics protected by law. Learn more.

Adobe values a free and open marketplace for all employees and has policies in place to ensure that we do not enter into illegal agreements with other companies to not recruit or hire each other's employees.